In this article, professional stainless steel products supplier Mirach Metallurgy Co.,Limited share how to take use of stainless steel backsplash. You can do as the following: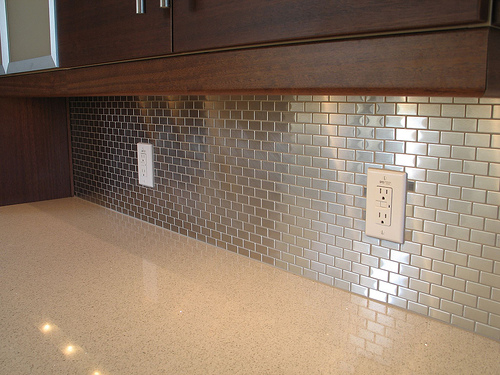 4 steps to use stainless steel backsplash
(1)Go Seamless
Seamless stainless steel bought in sheets installs in one step over the counter space.
(2)Use Tile
Stainless steel, like other backsplash options, does come in tile, allowing homeowners to install steel panels in various designs.
(3)Try a Texture
Stainless steel also comes in a variety of textures, allowing homeowners to choose a surface more complicated than simply smooth steel.
(4)Be Selective
Stainless steel backsplashes do not need to go over all kitchen counters. For an interesting effect, put the steel backsplash only in select areas of your home.