In this article, experts from Mirach Metallurgy Co.,Limited share the knowledge of aluminum channel in Metals & Alloys.  The following is the brief introduction to Our aluminium channels and its functions.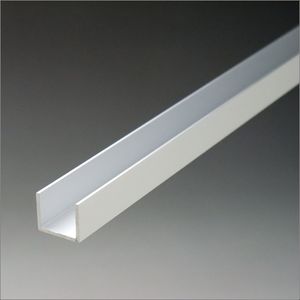 Our aluminium channels are supplied in architectural grade 6063T5, in 4 metre lengths.
Aluminium channels are available from stock in both Ano-Sil anodised and mill finish. (Ano-Sil Anodised is a smooth matt satin finish and Mill is the untreated option).
Our products are designed for both interior and exterior applications to provide years of maintenance-free use. With three primary extrusion houses and over 15,000 dies available, chances are we can find an existing profile to meet your needs. Custom dies are very affordable; contact us to have a die designed for your specific and proprietary use.