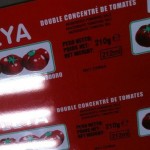 Mirach Metallurgy offers you coated and printed tinplate, or known as prepainted tinplate according to customers' design, or lacquered tinplate, we strictly control the painting material with none Pb,anti-heating and bacteria.
Standard: JIS G3303 for base metal equivalent ASTM A657
Base Thickness:0.125~0.60mm
Width: 600~1050mm
Coil ID: 405/508 mm
Temper Single Reduced: 49~65 HR (T1BA~T5CA)
Double Reduced: 73~80 HR (DR8~DR10)
Production process: interior coating -> exterior coating -> printing (multiple times) -> finishing varnishing -> baking and drying
Due to its hard and non-absorbent material, Mirach Metallurgy adopts offset printing as a major method for tinplate printing used for metal cans. The printing methods are mainly classified into two types by their can structure. Sheet printing, using lithographic plates, for metal sheet is applicable to 3-piece and DRD cans. Alternatively, curved surface printing, using plastic letterpress plates (Ref. 2-piece Can Waterless Lithographic Printing) is applicable to 2-piece DWI cans and TULC.
Can's classification
Decorative Type
Object to be printed
Types of Can
Printing Method
3 Piece Can
Sheeting Printing
Coated Metal Sheet
Welded Can
Lithography Offset Printing
2 Piece Can
DRD
Curved Surface Printing
Metal Can
DWI, TULC, aTULC
Letterpress Curved Offset Printing
Lithography Curved Offset Printing
Labeling
PET Film
TULC
Gravure Printing
Special Notice: for coated and printed tinplate inquiry, we require customer offer their own design in PDF, JPG, or CDR format with acceptable Image resolution.