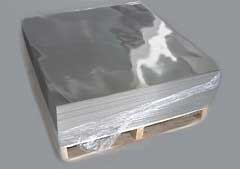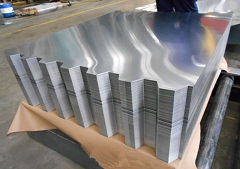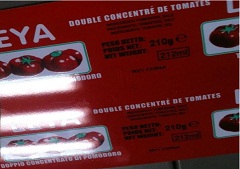 Focus on final application requires supreme prime quality Tinplate (ETP) only in MR, L, D base metal, grade up to DC06, single reduced (0.17~0.55mm) and double reduced (0.12~0.29mm) sheets and coils, thickness as the integral number of 0.005mm. Width from 600~1200mm for regular, 2~599mm for slitting, Tin purity ≥ 99.50%, Coating: 2.8/2.8~11.2/11.2. Dioctilcebacato Oiling, Free of stains, dull zones, rust or marks due To friction.
TFS with its excellent corrosion resistance after painting, generally used with both surfaces painted, or the internal surface unpainted. Standard: JIS G3315 ASTM A657. Thickness: 0.125~0.60mm. Width: 700~1050mm. Coil ID: 405/508 mm. Temper Single Reduced: 49~65 HR (T1BA~T5CA). Double Reduced: 73~80 HR (DR8~DR10). Coating: 90~140 (mg/m2) regular including Metal Chromium and Chromium in Oxide.
Coated and printed tinplate, also known as prepainted tinplate, or lacquered tinplate, we strictly control the painting material with none Pb,anti-heating and bacteria. Production process: interior coating, exterior coating, printing (multiple times), finishing varnishing, baking and drying. Standard: JIS G3303 for base metal equivalent ASTM A657. Base Thickness: 0.125~0.60mm. Width: 600~1050mm.