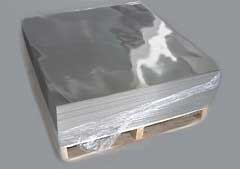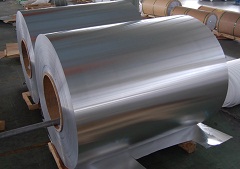 Focus on final application requires supreme prime quality Tinplate (ETP) and Tin Free Steel (FTP) only in MR, L, D base metal, grade up to DC06, single reduced (0.17~0.55mm) and double reduced (0.12~0.29mm) sheets and coils, thickness as the integral number of 0.005mm. Width from 600~1200mm for regular, 2~599mm for slitting, Tin purity ≥ 99.50%, Coating: 2.8/2.8~11.2/11.2. Dioctilcebacato Oiling, Free of stains, dull zones, rust or marks due To friction.
Round, Square, Hexagonal bar/rod and flat, Angle and H shape, including Ferritic / Austenitic AISI304(L), 316(L), 310, 210, 430 and 2205 etc in hot and cold finished. Diameter range from 1/8" to 12", (Hot-rolled 5.5-110mm; Hot-forged 110-500mm; Cold-drawn 2-50mm; Centerless grinding bright round bar 5.0-40mm; Peeled bright round bar 40-300mm); Printing marks in every single bar available. Tolerance reaches to ISO H-11.
Specialized in PE / PVDF color coating Aluminium coil / sheet products width up to 2600mm, coating thickness: PE ≥ 18mic; PVDF ≥ 25mic; premier ≥ 5mic Gloss: 10~90%; Aluminium Circle / Disc for cookware (alloy 1200 O etc); Aluminium coil / foil / sheet for lithographic offset printing (1050 H18); Aluminium Hydrophilic air conditioner foil (fin stock); Aluminium (5 bar) tread plate (alloy 3003, 5052); Quench alloy bar or pre-stretched plate (2014, 2017, 7075 etc).