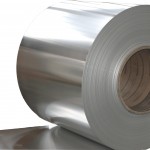 Aluminium Lithographic Coil Typical Alloy Temper: Aluminium Coil 1050 H18
Thickness(mm)0.145-0.50; Width(mm)500-1600;
Standard available YS/T421-2007
Surface Roughness: 0.18-0.28 μm
Anodizing properties: No defect of black/white strip
Lithographic quality coil/foil usually adopt aluminium alloy 1050 temper H18 as material, the most important requirements for lithographic coil/foil are surface quality, flatness, and graining response. To achieve these properties, a wide range of sophisticated equipment is utilized, and the manufacturing teams work hand in hand with research and development experts.
From start to finished coil, Mirach is meeting your demands for high quality, consistent lithographic aluminum sheet.
For detail technical and size, please check the table below
Type
Alloy
Temper
thickness
width
Application
Normal PS Plate
1050 1052 1060 1070
H18, H16
0.13~0.50mm
500~1600mm
Offset Printing of newspaper and books
Color PS Plate
Offset Printing of color papers
CTP PS Plate
Offerst Printing of computer publisher