In this article, experts from http://www.mirachmetallurgy.com/ collects three reliable aluminum suppliers in the world. Some aluminum suppliers are manufacturers and others distributors.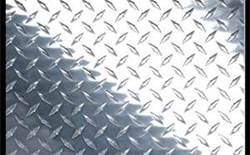 Mirach Metallurgy Co.,Limited is a professional distributor specializing in steel and aluminium business for more than a decade, including stainless steel bar and sheet, tinplate, cold rolled, and wrought aluminium coil alloy products from 1000 to 8000 series.
Aluminum Supply Company, Inc. (ASCO) is a second-generation, family-owned business based in Detroit, Michigan. Since 1948, we have built an impeccable reputation by consistently providing quality materials and exceptional service to our customers.
All Metal Sales Corporation (AMSC) is one of the leading multi-metals suppliers/distributors offering aluminum, stainless steel, copper and brass to manufacturers from coast to coast. We are suppliers of metal coil, foil, strip, wire, plate, tube (tubing), sheet (sheeting), extrusions and custom product to your prints.